Curbside Pickup takes place Monday to Friday from 1 pm to 5 pm.
Stream the best in cinema for free with your Library card! We are excited to offer this new service! Simply enter your library card number once you have clicked on the Kanopy link and you can browse available cinema from the library.  https://champlainlibrary.kanopy.com/
Curbside Pickup Hours
Monday to Friday
1 pm to 5 pm
Book on Every Bed campaign
Thank you to everyone who supported the Book on Every Bed campaign.  Your generosity is greatly appreciated.
New Releases
Below are our some of our newly released books.
The Lady Has a Past
Amanda Quick
The Lincoln Highway
Amor Towles
Crossroads
Jonathan Franzen
Go Tell the Bees That I Am Gone
Diana Gabaldon
The Memoirs of Stockholm Sven
Nathaniel Ian Miller
La folie des foules
Louise Penny
Autant rester là
Marc-Antoine Cyr
Sur quoi repose le monde
Kathleen Dean Moore
L'âge des accidents
Catherine Perrin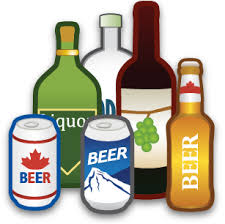 Got Empties? Want to support the Champlain Library? Bring your empty wine, beer and spirit bottles or cans to Dépanneur Lalande at 143 Main Street in Vankleek Hill. Don't forget to mention that it is a donation to the library! Do not leave empties outside of the...