Due to ongoing renovations the library will be closed to the public until further notice.  There will be no curbside service available at this time.
We will advise you as soon as we are able to offer curbside service again.  Thank you for your understanding.
Stream the best in cinema for free with your Library card! We are excited to offer this new service! Simply enter your library card number once you have clicked on the Kanopy link and you can browse available cinema from the library.  https://champlainlibrary.kanopy.com/
Curbside Pickup Hours
Monday to Friday
3 pm to 5 pm
Library is closed until further notice
There is no curbside service available at this time.
New Releases
Below are our some of our newly released books.
The Paper Palace
Miranda Cowley Heller
Velvet was te Night
Silvia Moreno-Garcia
Les meurtres du Red Power
Thomas King
Noopiming
Leanne Betasamosake Simpson
Les ombres filantes
Christian Guay-Poliquin
La femme au manteau bleu
Deon Meyer
L'Amérique Indienne
Louise Erdrich, Jim Harrison, Jim Fergus et Joseph Boyden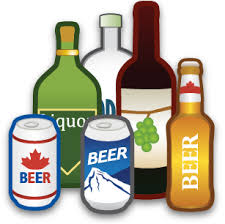 Got Empties? Want to support the Champlain Library? Bring your empty wine, beer and spirit bottles or cans to Dépanneur Lalande at 143 Main Street in Vankleek Hill. Don't forget to mention that it is a donation to the library! Do not leave empties outside of the...