Adult Fiction Book Reviews
---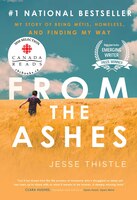 Irene's review: I read a super fantastic book called "From the Ashes" by Jesse Thistle. This is a memoir about his abandonment from parents and his struggle with addiction. So raw and so well written.
Now I'm reading "Songs in Ordinary Time" by Mary McGarry Morris. It's one of Oprah's Book Club books and it's also very good. It's about a family and their struggles living in a small town. It's kind of like a Maeve Binchy book, a cozy blanket.
---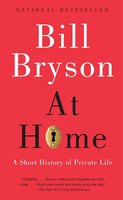 Alice's review: l have finished reading "At Home" by Bill Bryson. "A short history of private life" Bill Byson and his wife are living in a Church of England Rectory which dates back to the 1850s and he documents the work which is being done to help make the place worthy of 2000 habitation.
The book was published in 2010. It is basically a room by room discussion of the history of everyday life and objects found in various rooms. It gives references to past times in English and American history and the discovery of things we take for granted. Amazing engineering feats such as the building of the Crystal Palace, (1850, Prince Albert) and others considered more inconsequential today set the stage for some of the historical data he details on page after page as he walks through the various rooms.
He also includes a huge bibliography should the readers be interested in exploring further. I hated to have it end. It is the kind of book that would never be described as a page turner but rather a 'take your time and digest' type of read.
---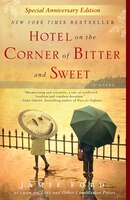 Diane's review: I read "Hotel at the Corner of Bitter and Sweet" by Jamie Ford. At first glance the title seemed a bit corny but it was a very easy read and a great window onto the history of the treatment of Japanese Americans during the Second World War. Although it is fictional, the attention to historical fact is detailed. The hotel featured in the story, the Panama Hotel in Seattle, is real and still exists today. It was a hub in the Japanese community of the 1940s and was the backdrop for the unusual relationship that blossomed between the two main characters. I loved it!
---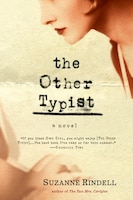 Marjorie's review: The book I read was "The Other Typist" by Suzanne Rindell. This was her first novel written in 2013. It took place in 1923. The main character Rose was the stenographer in a police precinct. At this time, women had very little chance of advancement. A new girl joins the office and straight laced Rose falls under her spell and gets herself into a lot of trouble. There is a real unexpected twist at the end. I enjoyed the book very much and would recommend it.
I also read the "Tatooist of Auschwitz", which although not very uplifting, made me realize what we are going through now, is nothing compared to the prison camps. I am now reading "Between a Mother and her Child" by Elizabeth Noble. So far it is very good.
---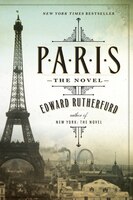 Patricia's review: The book I chose at our last meeting, "Paris", was written by Edward Rutherfurd . I enjoyed it very much and am continuing with his other works, London and New York which I purchased for my Kobo. Great story telling, filled with amazing details!