Book Reviews
---
Review by ian hepburn: American Dirt is a novel about the ordeal of a Mexican woman, Lydia Perez, forced to flee her beautiful life in Acapulco after her journalist husband and family is slaughtered by the drug cartel. As an undocumented immigrant, she and her 8-year old son, Luca, are in imminent danger from corrupt immigration officials, the police and the ever-present cartel. Their journey is harrowing and horrifying beyond imagination. In a strange twist, the head of the cartel falls in love with Lydia, yet pursues her with the intention of murdering her and her son to avenge his assaulted ego. The author, Jeanine Cummins, has created a vivid and compassionate tale of the plight of immigrants fleeing from societies in collapse. I found myself both compelled to read and dreading the start of each new chapter – not knowing what horrors await..
It is hard to believe this book would create heated controversy, but it has. Cummins has been denounced for being "a privileged white woman pretending to understand and portray Mexican immigrants and their culture" – the new sin of 'cultural appropriation'. Put another way, no Caucasian is allowed to write about a non-Caucasian. Taken to the irrational – an author cannot write about a man speaking in the voice of a woman; a rich person for a poor person; someone from this century living the life of someone in another century. In fact, taken to the obvious extreme, a writer can only write about themselves – assuming they even know  themselves.   One reviewer claimed that American Dirt will "change the way you see your life". I'm not sure about that but I am sure it will change the way I read the news of desperate immigrants and refugees around the world.
---
Anne's review: "Somewhere over the rainbow, way up high." We are all familiar with this song, but where did the inspiration for the book and the film, The Wonderful Wizard of Oz, come from. In "Finding Dorothy" by Elizabeth Letts, this historical fiction places some pieces to the puzzle. Finding Dorothy is the result of her journey into the amazing lives of author Frank Baum and his wife, Maud, who was determined to keep the producers on track with the spirit of her husband's book. The writing of the book was incredible and kept my interest at a heightened level throughout. It was moving for me to read how dedicated Frank Baum was to his theatre work, but also how dedicated he was to his family during some very difficult years. If you like historical fiction – this one's for you and well worth viewing the movie after too!
Mario's review: I'm sure many of you will remember this Canadian group. If you're like me, a real fan, this biography is for you. From their childhood to their studies and how they all met before they played at a Toronto theater and started their own TV show. A great book if you want to know more about each comedians and their great talent.
---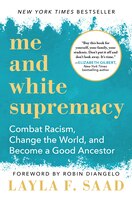 Eva's review: I have read "Me and White Supremacy" by Layla F. Saad on Overdrive/Libby and find it thought provoking and awareness creating. I am rather one of those criticized by the author who read the book to see what is in it rather than following the keeping of a journal and delving into my thoughts, attitudes and experiences over the 28 day project of the book. However, just having a look has had value for me in awareness, and I would recommend the book as a valuable read in helping to understand the full scope of white supremacy—both its intentional and unintentional aspects.
---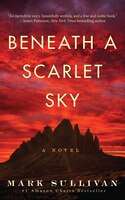 Marjorie's review: Based on a true story, this is about a young man's incredible courage and resilience during one of histories darkest times, the Second World War. At the age of 17, Pino Lella, who lived in Milan Italy, was not interested in the war but was a typical teenager. But when his city and his home were bombed, his parents sent him away to live at a Catholic school where the priest in charge was protecting Jews who were being captured by the Nazis. Although this book is quite long – just over 500 pages- it has plenty of action which makes it a very interesting read. The author spent 10 years researching this book including weeks of interviews with Mr Lella who at the age of 91 now, still lives in Italy. The book, although based on fact, (90% of the novel is fact according to the author) is considered a novel because many of the relevant historical documents have been destroyed. Mr. Lella does not consider himself a hero even though his bravery probably saved thousands of lives. Apparently the novel will be made into a movie in the future.
---
Cynthia' review: Reader's who enjoy multi-generational family sagas that take place over a number of decades are going to enjoy Ann Patchett's "The Dutch House." Siblings, Danny and Maeve are left motherless with an emotionally unavailable father. Older sister Maeve becomes Danny's mother, advisor and protector. As the pair grow up and are exiled from their home, we see how their co-dependence impacts on their adult lives and relationships. Their quirky relationship is so intense and intertwined. The Dutch House is the kind of beautifully written novel that readers have come to expect from Ann Patchett. Her use of multiple flashforwards and flashbacks to build tension throughout the novel, sprinkling hints along the way as to what Danny and Maeve still have to endure before their story is finally told. And what a story, it is.
---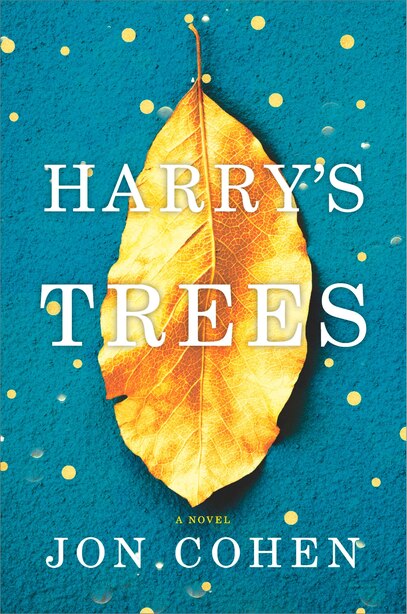 Anne's review: Jon Cohen, co-writer of "Minority Report" created a story, "Harry's Trees" which kept me intrigued from the beginning to the end. It dealt with lives intertwining after dealing with the loss of loved ones. It revealed in a magical way what is important in life while resisting the pull for greed. A young girl's wish comes true as she believes that Harry is the key to righting her world. I laughed often and was surprised by many of the turn of events which took place. If you enjoy a book that keeps you wanted to read more until the very end – this one is for you. A fairy tale in real life. I loved it!
---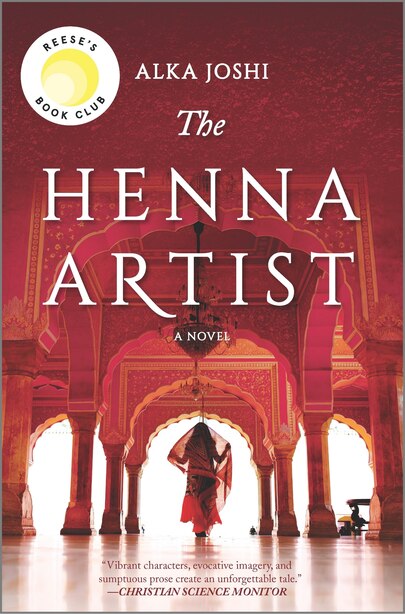 Cynthia's review: First time novelist Alka Joshi has spun a gorgeous tale in "The Henna Artist." Set in 1950's India the novel follows a talented henna artist, Lakshmi. Having fled from her abusive husband and taken the knowledge that her mother in law had given her for how to treat people's ailments with herbs, she travels to Jaipur to make her own way. The story touches on a number of important issues, such as the limited choices women faced in Indian society during that time period, and paints a picture of Jaipur and post-Independence India that delights the senses. The storytelling is superb, rich and exotic and vividly transports you to another time and place. If you are looking for an escape The Henna Artist is beautifully written. I believe fans of novels such as Where the Crawdad's sing and The Nightingale would thoroughly enjoy this novel!

---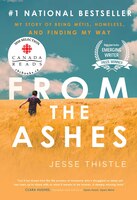 Irene's review: I read a super fantastic book called "From the Ashes" by Jesse Thistle. This is a memoir about his abandonment from parents and his struggle with addiction. So raw and so well written.
Now I'm reading "Songs in Ordinary Time" by Mary McGarry Morris. It's one of Oprah's Book Club books and it's also very good. It's about a family and their struggles living in a small town. It's kind of like a Maeve Binchy book, a cozy blanket.
---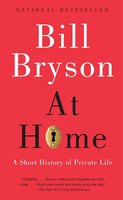 Alice's review: l have finished reading "At Home" by Bill Bryson. "A short history of private life" Bill Byson and his wife are living in a Church of England Rectory which dates back to the 1850s and he documents the work which is being done to help make the place worthy of 2000 habitation.
The book was published in 2010. It is basically a room by room discussion of the history of everyday life and objects found in various rooms. It gives references to past times in English and American history and the discovery of things we take for granted. Amazing engineering feats such as the building of the Crystal Palace, (1850, Prince Albert) and others considered more inconsequential today set the stage for some of the historical data he details on page after page as he walks through the various rooms.
He also includes a huge bibliography should the readers be interested in exploring further. I hated to have it end. It is the kind of book that would never be described as a page turner but rather a 'take your time and digest' type of read.
---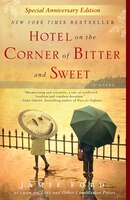 Diane's review: I read "Hotel at the Corner of Bitter and Sweet" by Jamie Ford. At first glance the title seemed a bit corny but it was a very easy read and a great window onto the history of the treatment of Japanese Americans during the Second World War. Although it is fictional, the attention to historical fact is detailed. The hotel featured in the story, the Panama Hotel in Seattle, is real and still exists today. It was a hub in the Japanese community of the 1940s and was the backdrop for the unusual relationship that blossomed between the two main characters. I loved it!
---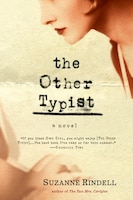 Marjorie's review: The book I read was "The Other Typist" by Suzanne Rindell. This was her first novel written in 2013. It took place in 1923. The main character Rose was the stenographer in a police precinct. At this time, women had very little chance of advancement. A new girl joins the office and straight laced Rose falls under her spell and gets herself into a lot of trouble. There is a real unexpected twist at the end. I enjoyed the book very much and would recommend it.
I also read the "Tatooist of Auschwitz", which although not very uplifting, made me realize what we are going through now, is nothing compared to the prison camps. I am now reading "Between a Mother and her Child" by Elizabeth Noble. So far it is very good.
---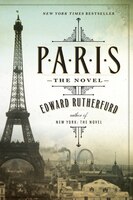 Patricia's review: The book I chose at our last meeting, "Paris", was written by Edward Rutherfurd . I enjoyed it very much and am continuing with his other works, London and New York which I purchased for my Kobo. Great story telling, filled with amazing details!